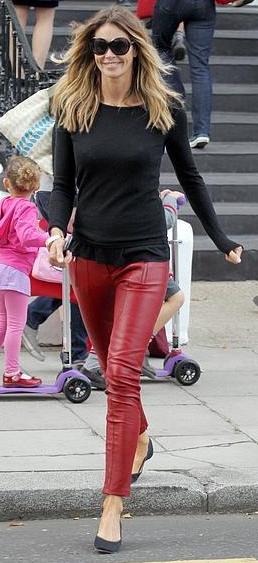 Every woman needs to have certain essentials in her wardrobe – a good pair of denims, a leather jacket, a stunning skirt, a beautiful cocktail dress and a gorgeous pair of leather pants. Leather pants are the latest and the most wondrous creations to hit the fashion world. Beware though, they are made only for the gutsy. They are smart, chic and look fabulous on a large number of women.
Most women picture leather pants as skin fitting, tight creations that hug every curve of your leg. Sure, there are plenty of those around but there are a lot more styles that just leather leggings and the skinny variety. You can find a leather pant exactly resembling the cut of your favorite denims. In fact, fashion experts always recommend that you select leather pants for yourself on the basis of the style of normal pants that suit you. If skinny denims don't suit you then chances are that skinny leather pants won't suit you either.
Leather pants, of course, do not come cheap. They cost quite a sizable amount especially if you head to upscale boutiques and department stores. A great place to buy your leather pant is online. They are cheaper and a far more expedient option. You can browse through a range of leather pants right from the convenience of your home. The internet is filled with clothing websites and online apparel stores. Most of these websites custom make your pants to your exact proportion. However, do remember to check the credentials of the website to make sure it's legit before purchasing a dress online. Also read up on reviews of the website. You will after all be giving your card details to make a payment so beware of fraud.
Once you have purchased a pair of leather pants or at least selected one for yourself, do learn how to combine it. Pair your leather pants with a simple floral top or a loose formal shirt. The beauty about leather pants lies in the fact that they can look sexy without showing an inch of skin.
Comments