Kanye West, born Kanye Omari West, is an American rapper, singer, and record producer but that's not all he's famous for. Undoubtedly influential on the sartorial tip and no doubt having his fair share of controversies – the one thing you cannot deny this man is his amazing collection of leather pants. If you need to learn how to carry of the latest in leather pants in style then Kanye West is the man to blog. The Chicago-bred rapper has started trends, ended them, and brought a few back. Kanye proudly claims to have the best leather pants collection since the 80's.
Without further ado, following are the 5 best of Kanye West Best Leather Pants Moments:
1.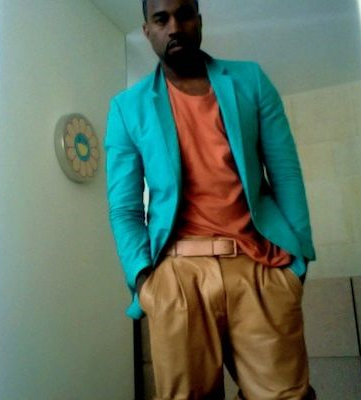 Here is Kanya in a pair of formal beige leather pants. He has chosen to combine it with an orange shirt and a cool blue blazer. An unlikely combination and yet it works! Kanye definitely knows his style.
2.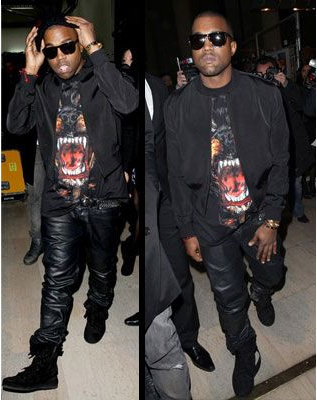 Here is Kanye West in a traditional rapper's outfit. He has combined it fabulously with a simple black tee and a jacket. Notice how the pants crumple in a slim fit and yet looks sleek and elegant.
3.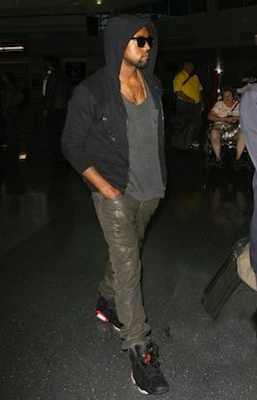 Probably one of his best looks yet, Kanye West was spotted wearing this at the JFK Airport, clearly showing just how cool leather pants are for even a casual outing. Once again combined with a double layer of clothing, the leather pants nonetheless shine out as the better part of the ensemble.
4.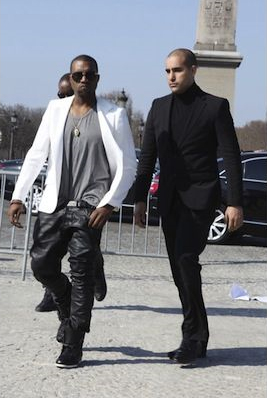 Spotted at the 2011 Fall/Winter Jean-Charles de Castelbajac Fashion Show, Kanye West really added fashion to the audience. Wearing black leather pants again, West showed exactly what high fashion is all about.
5.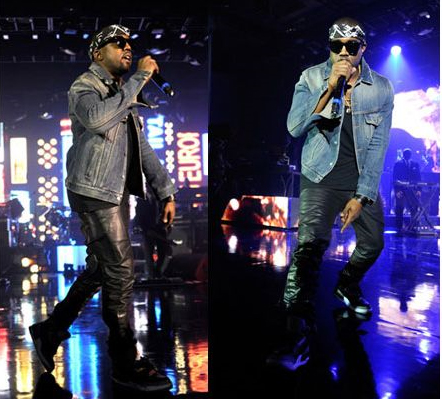 If you want to take tips on how best to combine your leather pants, then you probably should take tips from this man right here. When you have such a huge and impressive collection of leather pants, you really need to know how to combine it right and Kanye sure knows his combinations well. Sometimes with a red blazer, sometimes and over size jacket and sometimes a knee length coat – he manages to pull off all the looks with the same excellence as he would a pair of casual denims.
Comments