It's an established fact now that leather dresses are loved and how. Everyone from A-listers to everyday people have shown their affinity to the trend this is increasingly gripping the globe. Leather dresses are smart, they're trendy and they look absolutely fabulous. While most women do know how to select the perfect leather dress, they falter when it comes to choosing the right accessories. A huge mistake is combining leather with more leather. The trick is to get the perfect balance. Why not look toward celebrities who pay hundreds of thousands of dollars to designers for dressing them up great and making them look fantastic!
•    Salma Hayek: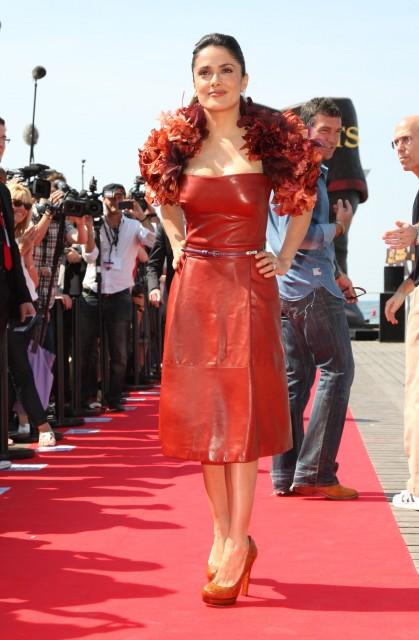 A beautiful leather dress in an interesting burnt orange color, Selma looks fantastic in her summer choice. She chose to combine it with similar colored high heel pumps and just a simple belt along the waist. The ruffles along the neckline added enough pomp without adding anymore accessories. Her hair was pulled back in a simple bun giving the dress all the attention it truly deserved.
•    Alicia Keys: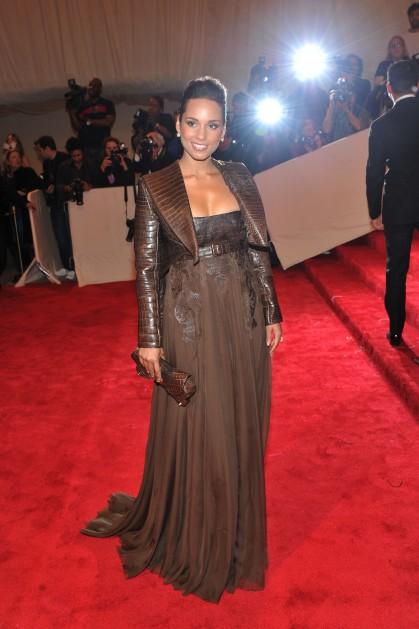 It's actually kind of fun to see someone wearing rich brown because most celebs seem to stay clear of the color. It's even more fun when the rich brown is in leather. The brown leather jacket she chose to wear over her dress is wonderfully funky and the rich collar kind of looks fantastic. Add to it her drop sparkly earrings and a simple brown clutch purse and you know that lady knows how to rock her leather jacket. Her hair too is just pulled back from her face to let the entire emphasis be on the beautiful dress.
•    Malin Akerman: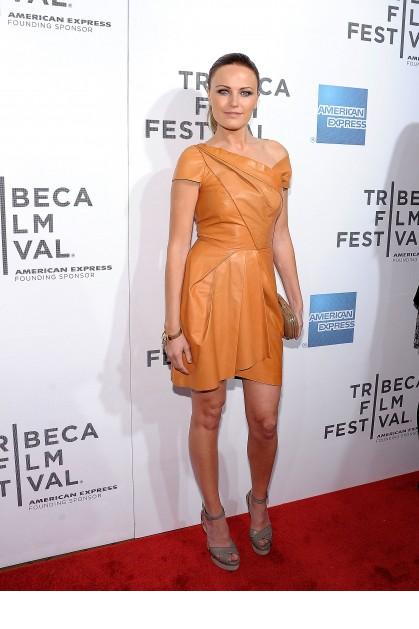 This is a look to dig! It's unconventional and it's great – the blend of a tough textile and a girlie silhouette. Add to it her once again unconventional grey shoes, a delicate bracelet and a simple clutch and what do you get? A very beautiful looking Malin Akerman.
•    Irina Shayk: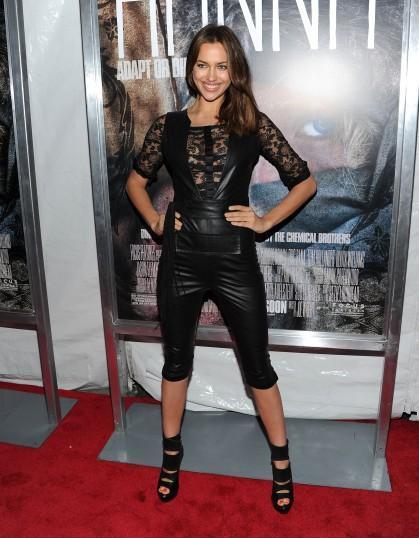 If anyone can carry off a leather jumpsuit with style it has to be supermodel Irina Shayk. She looks like she's having fun and the black bandage shoes seem to be doing her outfit justice!
Comments