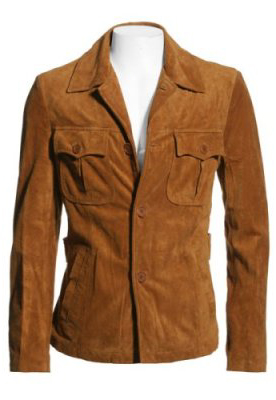 A suede jacket is most typical among women and men and it is obtainable in various colors and sizes. These jackets are for climate conditions in which the temperatures are neither freezing nor warm. They provide a far more rugged search for men along with a softer appeal for ladies which will make them look more elegant.
Leather jackets take time and effort to deal with so when you are looking at suede leather it's the softest leather made from lambskin. You need to know how to get proper care of leather products incase if you are considering purchasing one. Leather products demand enough care. Suede leather jackets otherwise stored in a proper ventilated place can result in a formation of mildew.
Here are some tips that may help you keep suede leather jackets fit:-
•    Moisture is definitely the biggest enemy of suede leather and it shouldn't be introduced with water or any other liquid; moisture causes maximum harm to suede leather.
•    If incase any liquid is spilled on your suede jacket, gently remove the moisture as soon as you are able to or it will ruin the suede leather.
•    Wooden hangars tend to be more appropriate when compared with every other hanger for suede leather jackets.
•    Professional caring of suede leather jackets are essential every once in awhile since it won't increase its life time but will improve its look. It is important to have them cleaned by professionals.
•    Suede leather is also vulnerable to cracking; hence you should rub it with conditioners utilizing a dry clean cloth.
•    Since suede jackets tend to be more porous when compared with other leather jackets, they'll get more dirt and could loose its smoothness and can become rough and brittle.
•    The easiest method to remove dirt from the sued jacket is to apply a brush; it is best to not use water, simply by brushing the dirt goes off
Suede is a beautiful fabric which is often used to produce rugged and classy fashion statements. Leather apparels draw a lot of attention and offer protection as well and in return a little care can out to be taken for this beautiful fabric to make it last for a lifetime.
Comments