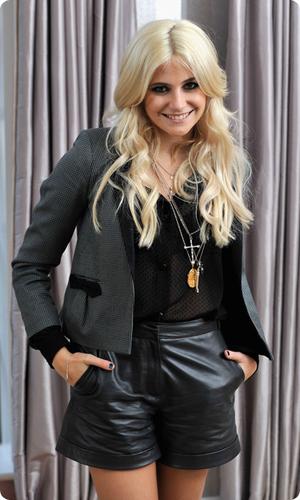 A decent pair of shorts has always had this glamorous appeal. Shorts are very versatile garments. If combined correctly they can be worn anywhere from the beach to a casual stroll to the hottest club in town. Of course, this would require the pair of shorts to conform to some standard. A great pair of shorts is one that is such a brilliant investment that you can wear it both to take your dog out for a stroll or for the latest fashion week. Spill trend, style and fashion in an amazing pair of shorts!
Now shorts come in a whole range of fabrics – the most common of course being denims. Then there are cotton shorts as well. Cotton shorts come in gorgeous bright pastel colors and are a summer time favorite. Denim shorts or rather denim 'cutoffs' are probably popular throughout the year. Sadly, none of these shorts can qualify for a year round versatile garment.
The star of the 'shorts' world has to be leather shorts. They are suave, they are oh so sexy and they are so perfectly stunning. Slowly but surely leather shorts are taking their place in the fashion world. Suddenly the average Joe cotton and denim shorts are just not doing the job. They look positively drab next to the sheer gloriousness of a great pair of leather shorts.
When leather shorts are spoken about, one probably thinks either tight, skin kissing creations that show off every contour. Well gone are those days! Leather shorts today are about so much more. They come in a variety of fabrics and designs. Of course, the form fitting shorts are always available but then so are a huge range of high fashion, super chic ones.
Leather flared shorts, leather zipper shorts, leather cycling shorts, leather shorts with metallic embellishments, naughty leather shorts – everything is available! Celebrities have already discovered them – Jada Pinkett Smith, of course, being the role model of the same. You don't need to have a glamorous body like hers to make an impression in shorts either! All you need is plenty of confidence and the urge to look fantastic!
Comments