Sometimes, yes I have to admit it, even leather can't save an outfit. No matter how glorious leather is as a fabric – the worn combinations can simply send you from stardom to dumb-dumb. Here are a few celebs that have gone out of their way to prove that if leather is combined wrong – it can lead to some disastrous effects!
1.    Christina Aguilera
Sigh! Christina no! Not even that awesome leather jacket you're wearing take away from the fact that you have combined it with transparent stockings. True! We did say a little glitter always makes for a great public appearance but we did mean it on a more productive piece of clothing – preferably something that is worn over your stockings!
2.    Nicki Minaj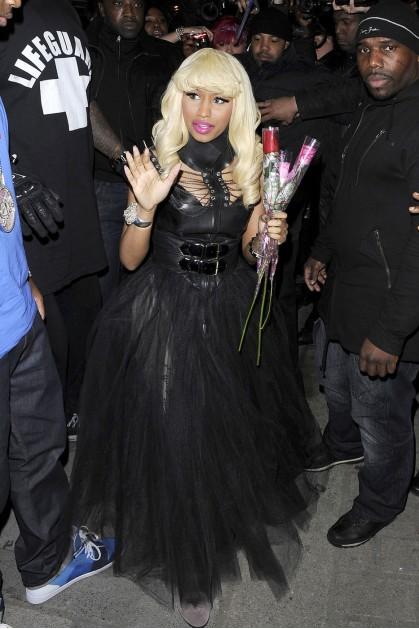 I feel it in my heart that I should forgive her or at least give her the benefit of doubt. Maybe she really didn't have the time to change out of her dominatrix costume and so she hastily wrapped around some tulle to confuse everyone! Or maybe not! A leather combination dress can be done so beautifully – alas!
3.    Lady Gaga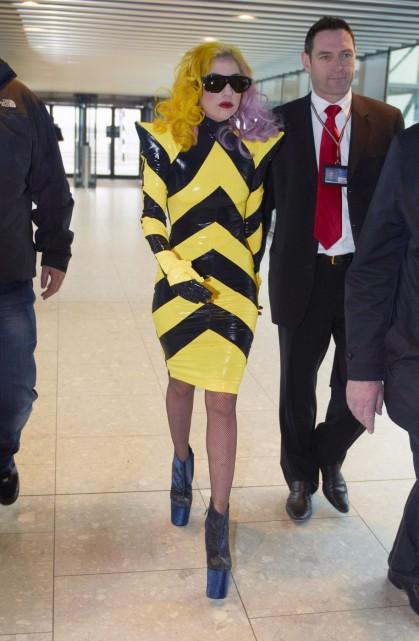 So this is what Lady Gaga wears to the airports. It serves a dual purpose you know. Just in case, the radio tower stops working or the signals are off balance, all we have to do is take Lady Gaga and get her to stand along the runaway along with her thirteen inch heels. What with her black and yellow shiny leather combination along with the weird cat suit sleeves, you never know, the planes will land perfectly! She really is a super hero people!
4.    Taylor Momsen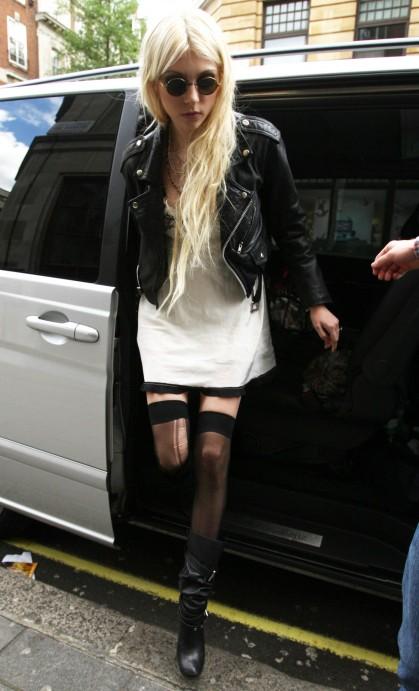 Once again a spectacular leather jacket wasted! Dear Taylor, not even that great jacket you have on can save you from the fact that what you are wearing is essentially a petticoat with rather high panty-hoes that seems to have torn, caught a run and belonged to 5 years back But I do commend you for the effort you started putting at the top if your dress.
5.    Jada Pinkett Smith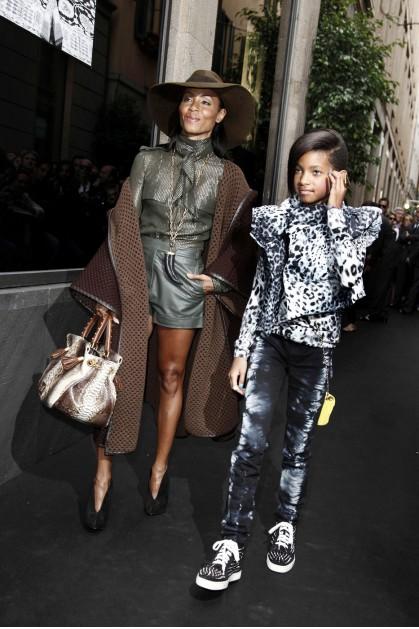 Such a pretty lady with an awesome pair of leather shorts. That's what I thought! But I did scroll through the picture from toes up and the up saddened me deeply. What could have essentially been an awesome combination to go with the awesome pair of leather shorts instead ended up terribly muddled!
Comments