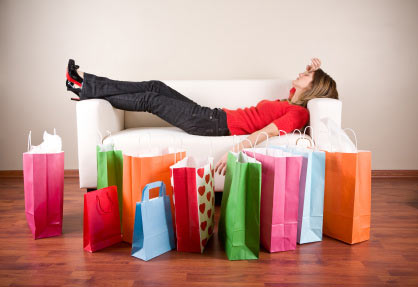 Shopping! I do a mental whoop every time I even think the word! Take it from a determined shopaholic and a leatheroholic (I just made that word up), to control your shopping spree is so not easy. It's safe to say that I have put in years of practice and finally learned to control my shopping urges. Here are a few tips to help you purchase the perfect leather garments without going overboard:
1.    Budget yourself:
This, I learned, is the simplest and easiest way to control a crazy shopping spree. I sit down and budget how much I need to spend. I then withdraw that amount and head out to shop with exactly that amount!  Leave all my credit and debit cards safely locked up at home! This ensures that I don't go overboard even if I wish to.
2.    Plan your shopping:
Decide what you need to purchase. Sit yourself down and make a list. If you need a new leather blazer, consider how urgent your requirement is – if you need something else more! Once you have made up your mind, write down in a list all the things you need to buy and set an approximate price range for each of them.
It is okay to splurge once in a way, just as a feel good factor. When you do it once in a way you do not get racked with guilt later on!
3.    Shop online:
I have realized that this is another hassle free and great way to shop for leather clothes – all from the comfort of your home. The rates are usually more reasonable, there are no annoying sales people constantly peeking over your shoulder and the clothes are always created according to your exact measurements, making them wonderful to wear.
You must beware though that you are purchasing your clothes from a trustworthy site. You will not only be giving the site your card details but also your address! Also, check for the credibility to ensure that you are receiving good quality leather clothes and not a cheap imitation.
Comments