Leather has a certain appeal to it – a raw, unleashed sensuality that radiates from its very essence. It appeals to everyone from rugged motorcyclists to professional office goers to style conscious, chic celebrities. It's rather easy to dress up in leather – you never seem to get it wrong. There is a leather dress out there for everyone and celebs are no exception. Since the beginning of 2011, there are over 15 sightings of leather sported celebs – all on the red carpet – looking daring, bold, sexy and oh so gorgeous!
Here are the celebs in some amazing leather dresses:
1. Maggie Q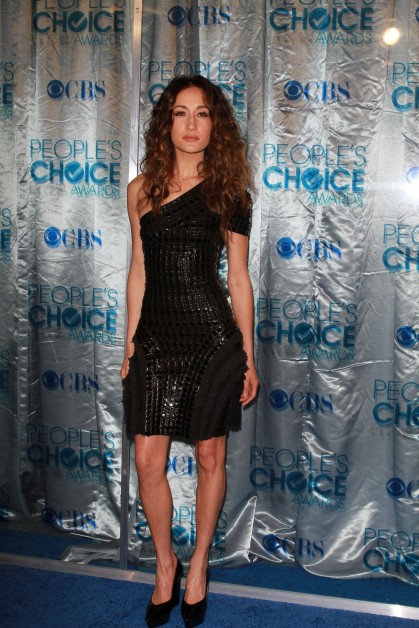 Maggie Q is mad hot. There is absolutely no doubt about it. She looks sizzling in anything she wears and if there is anyone who can carry off a leather dress without the slightest bit of worry; it has to be Maggie Q. I love the shiny, one shouldered black studded dress she decided to sport at the People's Choice Awards. The mid thigh hemline and the art-deco, hip ruffles together contributed to the most mind blowing blend of fabrics to create the most stunning view! Applause for Maggie Q.
2. Rosamund Pike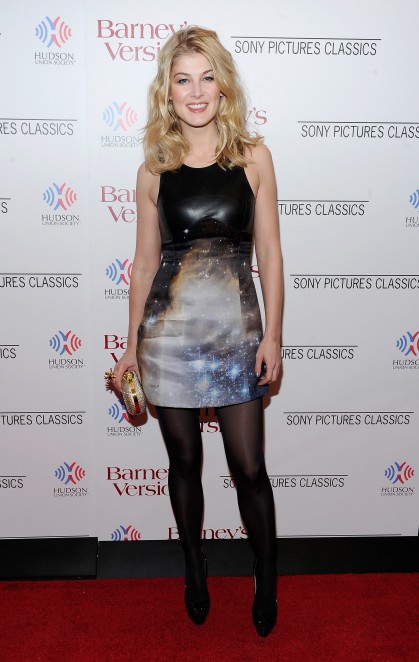 Sheer leather and cosmic sparkles – who would have thought of that? Apparently, Rosamund Pike's designer did and I absolutely salute him. The leather bodice seems to dissolve into an abstract cosmic print which I absolutely adored! Add to it her combination of the chilled out tights and very cute shoes and you have yourself a winner! Fantastic choice and fantastic taste – that's what I now think when I see Pike.
3. Zoe Saldana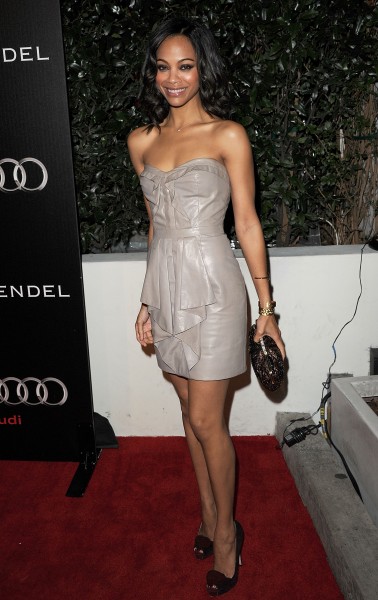 When Zoe Saldana chooses to wear leather, you know that a hundred boutiques are going to increase their collection of leather apparel. Saldana, other than being really gorgeous has an impeccable taste in clothing and a much envied style sense. Her choice clearly comes through in this awesome nude colored, strapless leather mini dress. She looks magnificent to say the least and her choice of accessories to match the dress is impressive. A fashion goddess is what she is – a fashion goddess clad in leather!
4. Carey Mulligan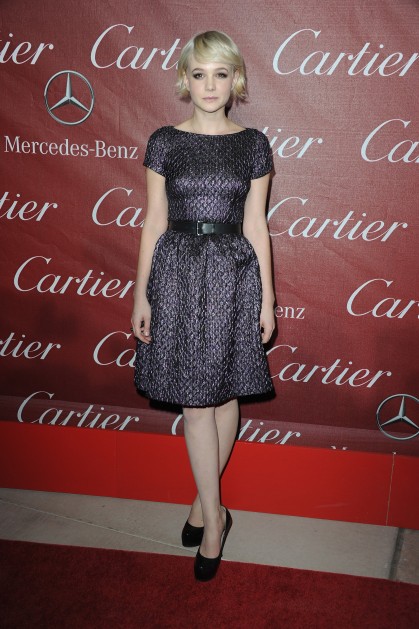 If anyone can carry off the vintage look, it has to be Carey. Her choice of dress look like it's been borrowed from the 70's. What could have turned out to be an otherwise drab dress has instantly been saved by her choosing for the outfit to be in leather. The rich leather texturing throughout the outfit is crazy fabulous. The entire dress is renewed with life and the basic leather belt at the midriff was like icing on the cake. The retro-prim thing absolutely works for Carey. The purple metallic color of the dress makes me want to claw anyone in the way to get to it!
5. Katerina Graham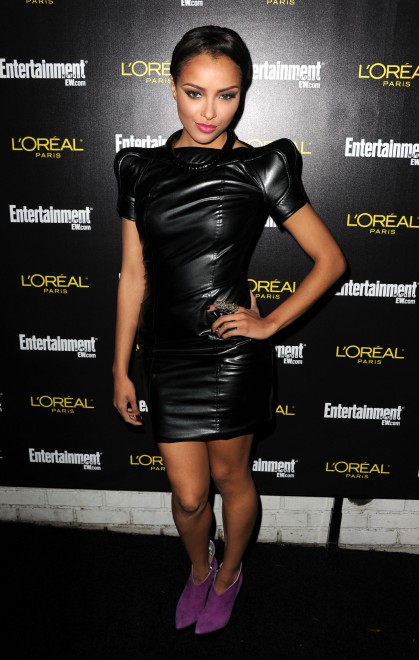 Just look at her. Need I say more? If this isn't proof that leather is sexy then I can safely bet that Harry Potter has no fans.
Comments