When you have a fixation for something you make it a point to go out of your way to possess that particular thing. Leather fanatics have a lot of reasons to celebrate. There are myriad options and styles that are thronging the fashion marketplace and this is perhaps the best time to cash in. Leather pants are very much in demand lately and if worn in a right way, it will truly make you look like a million bucks.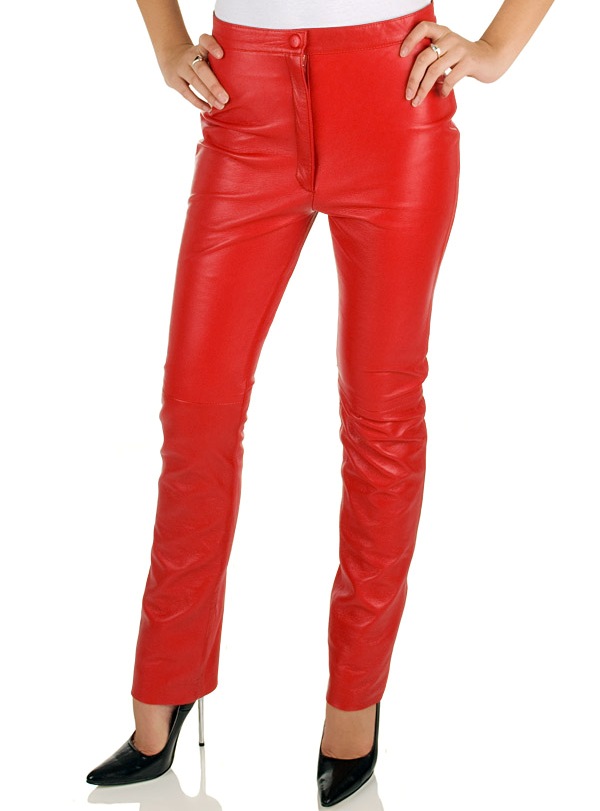 Combinations those are sure to make you stand out from the crowd,
You don't have to essentially stick to conventional black leather pants. A cream or a chocolate brown can add a tinge of spice to your wardrobe. It is not advisable to wear somber colored clothes all the time. Colors have the essential quality to uplift your mood and there could be nothing better than incorporating funky colors in your closet.
Spruce up your look by donning a combination of skinny leather pants and smart canvas shoes. It looks supremely smart on both men and women. If you have a lean body frame, a pair of skinny leather pants would look really stylish. There are motley of colorful and innovatively designed canvas shoes available which would complement your trendy skinny leather pant look perfectly.
The quintessential plain white tee is generally considered a saving grace when you either have nothing to wear or to divert the attention from your ill fitted jeans. But the conventional white tee has its own charm. When worn with a stylish pair of leather pants, it will make you look nothing less than chic. You can try printed tees, plain ones or funky cartoon printed ones, there are options galore that would help you look like a real style icon.
Try wearing your leather pants with pointed toe or open toe pumps. Pumps are very much in vogue lately and they make you look nothing less than a diva. A woman who can carry off a combination of skinny leather pants and pumps is sure to be the cynosure of all eyes.
Team up your leather pants with a smart leather jacket. This combination is sure to impart a very youthful look to your persona. If you are a hardcore biker a nickel studded pair of leather pants with a notch collared camel colored jacket will look perfect. Women can mix and match with a funnel collared or a military styled jacket. There are a number of patterns available in leather jackets; thereby it wouldn't be a tedious task to create a harmonious combination and spruce up your appearance.
Comments