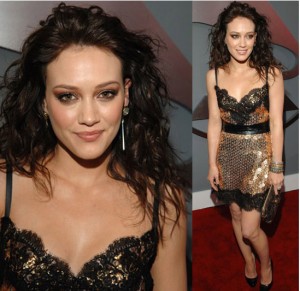 Body flaw is a very common phenomenon to which many women come across. Being petite is one of them. Many petite beauties are seen in spite of having short height. Even there are many celebrities and super models that are petite but still look gorgeous and stunning. The magic lies in the way of dressing. No body flaw is a flaw if you know right trick of dressing. Petites can look tall and beautiful, if they know how to dress up properly. Follow the style tips mentioned below that will add height to you as well enhance your looks.
Petite Dressing Tips
* Petites main focus should be to give them an illusion of height. Vertical line dresses and tops and V-neckline dresses are very good pick ups for attaining the same. If prints attract you, go for small printed dresses.
* Wearing right fitting dress is a great mantra for petites to look slim and tall. Tight and bulky clothes shorten your height.
* High waist dresses, skirts, jeans and pants are good option for you. Also they should be slim.
* If you have any plus point like nice shoulders, beautiful hands, nice cleavage or flaunting legs wear clothes that attract attention to them. It will take away attention away from your petite size.
* Wear accessories that are in proportion to your size. As you are small, hence wear accessories that are short and slim. Avoid broad bracelets, wide earrings, broad necklaces etc.
* Stilettos or high heel shoes are very good for you as they not only add height to you but also impart style to you. Avoid wearing flats in spite they are in rage.
* One color dress is highly recommended to petites. They give them an illusion of height by not breaking silhouette in between.
* Skinny jeans are also very good for petites to wear. They will add height to your legs and make you appear taller.
* Bright color clothes add height to you. You can also mix and match light and dark color clothes according to your benefit.
* Be very careful while wearing shorts or Capri's. Before stepping out in them first try them on you and find out whether it make you look taller or shorter.
Comments