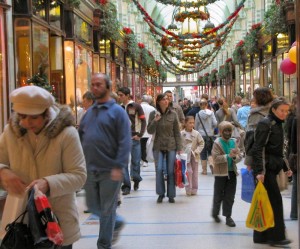 Christmas time is holiday time, means everybody whether young or old, men or women will be busy in shopping. That's why Christmas is considered the most wonderful time of the year. It is a time to do fun and merry making. Places are crowded as all step out for shopping. But at the same time all are not comfortable because everybody do not like crowded places. Christmas shopping no doubt is exciting but equally hectic also as multiple of things needs to be purchased. This article mentions tips for those want to do easy and hassle free shopping.
Shop Early
Early shopping in months advance is the best way to avoid crowded places. Before the arrival of Christmas season shop for all the required things. Grab the best Christmas gifts for your loved-ones and friends. It will save you from those crowded streets, crowded shop etc.
Shop During Less Crowded Hours
Not all hours of the day are crowded during Christmas time. Early morning times when malls and shops get open and closing hours are best hours to shop for. Yes, but one thing you have to do i.e. keep shopping list ready, so that directly when you reach at malls start shopping directly rather than thinking what all you have to purchase.
Shop Online
Online shopping is another best method to avoid holiday rush. Apart from it online shopping is far better than shopping alone and early shopping both. It's so because standing at the malls for hours to look for Christmas gifts irritates you at the end of the day. Moreover during Christmas time many discounts and offers are available which you cannot get if you shop early. Thus online Christmas shopping is best for those want to avoid rush as well want all benefits of Christmas time. Doing online Christmas shopping not only saves your time but also provides you home comfort. You can shop around the world conveniently. It also lends proper time as much you want. You can look through the photos, see prices and compare it with other websites and can even learn more about the product by reading its reviews. There are other benefits also like many online stores offer free shipping, discounts etc. Their mode of payment is also very simple and at the end delivers your order right at your doorstep.
Consider these tips and you can be escaped from rush Christmas shopping.
Comments