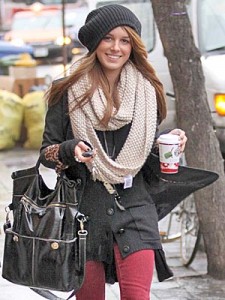 Every season needs change in wardrobe because one season clothes do not work for the other season due to the climate change. Presently it's advent of winter season thus time to update wardrobe. This article mentions some of the fabulous hottest trends for winter season which will keep you warm as well fill the streets with your fashionable look. Also solves a question 'what to shop for winters?
Leather Coats
Coats are must have for winters. But to invest in good brings fruitful results. Leather coats are worthy for investment as they look good and protect against chilly winters. Leather coats lasts for years. For this year their various styles are in rage. Thus women you have ample choices to choose from. Also you need to have a little attitude to carry them well.
Leather Fur Coats
Fur coats are epitome of elegance and every woman is fond of them. They are particularly worn during winters only. Certainly have them in your closet as they speak a lot about you. Fur leather coats are very gorgeous.
Leather Skinny Pants
Leather skinny pants are hottest in trend nowadays. Though good for wearing at all times but especially for winters they are more appropriate. Leather skinny pants perfectly suit winter wardrobe and lend women warmth and style both.
Leather Boots
Leather boots are making waves this winter. They are not only hot in looking but also hot from inside thus perfect for winters. Even on the runways they have made a great fashion statement. Their various styles like ankle leather boots, knee high leather boots, thigh high leather boots, laced-up leather boots and cut-out leather boots etc. opens ample choices. This accessory is must have for winters.
Cashmere
Outfits made out of Cashmere like jacket, coats, pants, scarves etc. are just perfect for winters. It is strong, light, soft and moreover warm! Also cashmere dresses are very fashionable to look at therefore good to stay hot in a stylish way during winter months.
These are winter's runway trends and can be best described as sexy and classy.
Comments