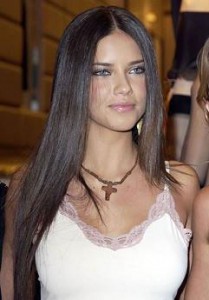 Who does not want to look gorgeous? Every woman's basic desire comprises the same. To get noticed is what every woman aspires for. But for getting that gorgeous look efforts are required. If your efforts are in the proper direction then millions of eyeballs will turn towards you. For bringing radiance to your personality scroll down to look for tips that will work as ladder for you to achieve gorgeous look.
Good Skin
Naturally good skin is the first step towards accomplishing gorgeous look. For that you need to drink lots of water as drinking water makes skin smooth and soft. It does so by removing impurities and toxins from the body.
Healthy Body
Healthy body is another step towards achieving gorgeous look because beauty resides in healthy body. Take proper diet consisting of nutrients, proteins, vitamins etc. in right quantity.
Right Make-Up
Make up is very essential for looking gorgeous. But it should be applied to the extent required. Make up gives radiance to looks and greatly enhances visual aspect. Foundation, concealer, bronzer and blusher are must to apply. Right make up is the one that highlights your pluses and hides flaws and also gives you glamorous and gorgeous look.
Hairstyle
Hairstyle that suits you takes your appearance to the heights. Keep up with the latest trend and get a hairstyle from a good hairstylist. Do brush your hairs on regular basis and also shampoo and condition them.
Dressing Style and Right Attitude
One of the greatest secrets of looking gorgeous is to wear something that goes with your personality. Follow latest fashion trends but if some vintage dress suits you go for it. Right dress makes you look stylish, fashionable and above all gorgeous.
At last carry you well for adding magic to your looks and personality. Be natural and always have that cute smile on your face. <–>
Comments