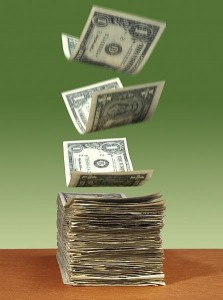 Are you one amongst those who cannot resist shopping even if you do not need it urgently? Does shopping releases you from stress? Do you become furious if you do not get chance to shop? Do you feel weekly shopping is mandatory for you? If all answers are yes then you are a victim of shopping addiction.
Shopping is very good activity which refreshes your mind and takes mind away from mundane work but shopping addiction is a serious problem. Do not take it lightly as this may harm you seriously in near future. An effort made to come out of it is the only solution. Below are given some tips which can help you to come out of this bad addiction.
Accept your problem
Self confessing is a very big thing and very few dare to do it. But at the same time it warns you for future and helps you in not repeating the same mistake again. Thus accept that you have problem of shopping addiction. Next time when you go for shopping will try to curb overspending.
Stick to monthly budget planned
Planning budget for an entire month is very good thing and more good is to stick to it. Those having control over them never become slave to shopping addiction. Ya at the same time don't be a miser also. Have sense of spending.
Plan purchases in advance
Whether you are going to do big purchases or small ones plan them in advance. This is for getting fair idea about how much you are going to spend and do not cross that limit. Apart from what you have planned does not purchase even a single thing.
Set aside certain amount of money
While going for shopping set aside certain amount of money and in any case does not spend even a penny over that. If you find anything pleasing then also do not purchase. This will help you to come out of habit of overspending.
Do not take extra money with you
Not carrying extra money with you is one of the best ways to slash down on overspending. It is like cutting problem from the root. When you will not have extra money you will not spend extra.
Keep doing something
Mostly shopping addicts feel for shopping when they are free and have nothing to do for doing. It increases craving more. Thus it is highly advised to shopping addicts to keep them busy in some or the other work at all times. Just sleep if you don't have anything to do
Stop going markets
Best way to avoid anything is to start neglecting it. Like if you do not want to talk anyone just neglect them. In the same way decrease visiting markets as much you can in order to stop habit of overspendin.
If all the above formulas do not work it means there is some much severe problem. In that case it is better to consult a therapist. < ><–>
Comments