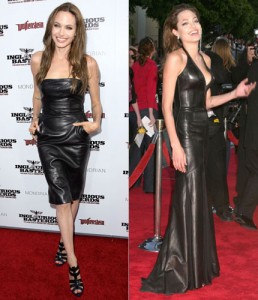 Every body whether men or women wants to look like a movie star. They want to exude the same style like them. Their way of dressing, walking, talking, accessories everything people are greatly attracted to and want same in their own lives. It is a very good practice because this is really true that presentation of movie stars and celebrities is awesome. Looking like them is good for personal growth also and gives meaning to life.
For looking like stars you need to groom you exactly like them. But remember it is not an easy task. As stars do lots of efforts for looking gorgeous same is expected from you. Foremost step in this direction is start studying in internet, books, fashion catalogs etc. about the current fashion trends among the celebrities in relation to their attire, accessories, makeup, hairstyle, footwear etc. and grasp as much as you can. This is a major step. For more knowledge read the full article below.
After studying about the latest celebrity fashion trends, next is to start applying them in you from head to toe.
Check out hairstyles followed by celebrities but before doing the same haircut makes sure it suits you. Otherwise in spite of looking like a celebrity you will end up looking like a cartoon. There are many latest celebrity hairstyles. Do the cut that makes you look like a star?
Stars take very good care of their face. You also do the same. If you have good face half of your work of looking like a celebrity is done. Get a facial done. Do cleaning up of face on regular basis.
For women applying make up like actresses is must. Make up is very essential part of actresses get up. Check out from where your favorite stars get the make up done. Buy the similar brand cosmetics etc.
Most important is to fill wardrobe with latest fashion clothes. It is very easy to know what your favorite star wear and you also follow the same. But at the same time do not wear too tight or too loose clothes just for the sake of looking like a star. Right fitting is the main thing seen in stars dresses. Dress is the main eye catching thing that makes you look like a star.
If you are a women do accessorize your attire with jewelry, sunglasses and a chic handbag. No actress is found without these things.
Wear footwear that makes the latest style statement. Stars greatly follow this pattern. However also make sure it is comfortable as well.
Last, but not the least, attitude is must to look like a movie star. It does not mean follow the same gestures like stars but have confidence and feel you are looking outstanding.
Remember more than looking a star it is important to feel like a star. This will project your true emotions out which will automatically make you look like a star.
Comments