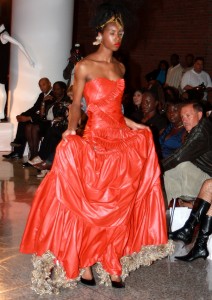 Model is a term used to define fashion diva having flawless body, sharp features, perfect fashion sense and accurate posture. But don't think all this they get with birth. Determination and hard work are its prerequisites. Whether woman wants to become a model or not is up to her but looking like a model is certain what she hatches. Looking like models is not impossible. If you are the one vying for those model looks below are given tips for how to look like a model.
Perfect fit is the most important thing for getting model look. It requires perfect weight according to height and toned body.
Top and bottom parts of body are most eye-catching thus your hairs and shoes should be well refined and should go with your looks. This is called to be in style which helps a lot to look like a model.
For cognition of right hairstyle consult a hairstylist. They are best advisor. Moreover every model does have own hairstylist. You cal also consult magazines, which give info about hairstyles latest in vogue.
Keep your hairs clean and in style all the time. Get them trimmed every two three months.
In footwear wear what goes with your personality and make you look feminine. They should be clean and comfortable as well.
Know your body type, height, skin tone etc. well and implement what all looks on them. For that read and develop fashion sense. This will help you look fashionable and stylish like models.
Genuine smile should always be there on your face. It oozes out positivity and a great way to come into people's notice.
Make up is must. You will never find models without make up. Make sure you are applying correct make up that accentuate your features and make you look pretty. Wrong make up can ruin your personality.
Exfoliate skin once in a month. Exfoliating keeps skin soft and beautiful, which is requisite for model look.
Be hygienic i.e. keep nails and feet clean and polished at all times. Also keep teeth clean for that charismatic smile.
Socializing is vital. Go out with friends, meet new people and interact.
Keep maximum knowledge about fashion. Know about the latest arts, film, music, fashion, news and all happening things in fashion.
All above points are of no use until you have good posture. For that keep shoulders straight, walk straight, sit straight, sleep on hard mattresses and keep chin tuck in.
No one can stop you from looking like a model if you follow the above pointers seriously.
Comments