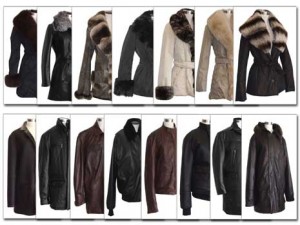 Leather is in great fashion this fall. Fall 2009 you can make a huge statement wearing leather outfits and leather accessories. Outfits made out of leather this fall are highly innovative and perfect to suit soothing environ of fall. Leather clothes continue to score big on the fall fashion runways.
Leather skirts, leather pencil skirts, leather jackets, leather blazers, leather biker jackets, leather bombers, leather tops, leather vests etc everything will remain same but the look will be new and very exciting. In short the fashion buzz is all about leather be it in any form. Main fashion mantra of fall 2009 is proper fitting of leather clothes decked with minimal jewelry. Just simple earrings and simple bracelet is enough to jazz up looks in leather dress. These are key components to wear leather outfits with style. Remember leather has such a classic look that it does not need accessory elements to prove itself.
Pairing leather with soft fabric lend it an attractive look. From top till bottom complete leather gives heavy look thus contrasting it with other fabrics is must for looking good. For example leather pant can be teamed with soft silk top or leather skirt with ruffle wrapped soft blouse or sweater and so on. These pairs make appearance classic. This contrast in colors and fabrics is also must to suit fall season look, as it is about flaunting style in different colors and fabrics.
Ruffles, thigh high or ankle boots, caps, overcoats, saddlebags handbags etc are just as big as leather this fall season. They add an aviator style to leather outfits. Also back in fashion is 60's and 70's leather fashion. All these are wonderful choices for fall dressing. So with the advent of fall choose something special in leather dresses from the fashions mentioned above.
Comments