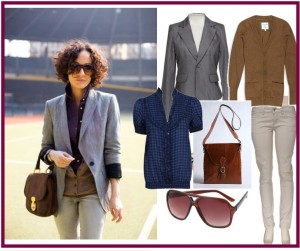 How do you define accessories? It is adornments for beautifying the appearance of a person. This answer is absolutely right. But today accessories are defined in one another way also. Accessories are one of the best gifts also. With beauty, accessories also make the best gift, therefore serve dual purpose. Here are mentioned some of the gift ideas on accessories.
Jewelry
Jewelry comprises major position while looking for gifts. It is the most common and most apt gift. There are ample choices in jewelry like necklace, bracelet, earrings, fingering etc. for both men and women. You can also opt for costly gifts studded with precious stones such as diamond, emerald, topaz, ruby etc. If you don't want to go too costly opt for jewelry adorned with semi-precious stones and imitation accessories.
Bags
Bags are one of the most used items for gift. A wide variety of bags are available for men and women. You can choose from the pricey bags to the inexpensive ones. Clutch purse is a hot trend among women.
Leather Wallet
Leather wallets are one of the classic gifts. Not only for men but for women also they work well as nowadays many women are not habitual of carrying bags. They give an elegant look while you put your hands in pocket for taking out leather wallet. You can get multi-pocketed leather wallets or bi-fold or tri-fold wallets as well. Designer leather wallets are also available. If your pocket allows you go for it. Though wallets are made of other materials also but leather is the most preferred due to its great appeal.
Sunglasses
Sunglasses have become one of the most talked about accessory for both men and women in these times. With protecting eyes from sun they make a great fashion statement also. Make sure that it suits your facial shape and skin tone. Presenting them as a gift will certainly please the other person.
Watches
Watch is an essential accessory that greatly enhances show of the person. They are very good for presenting as a gift. For gifting a unique one, go for different shaped watches rather than the very common ones like square, rectangle, round and oval shaped ones. Watch having bracelet shape is best liked by women and men's mostly prefer a sports watch.
Cufflinks
Cufflinks is men's jewelry. It greatly increases show of men's wardrobe. Wide variety of cufflinks are there ranging from monogram, engrave, sterling silver, golden, platinum to all types of stones and much more. Ask for his choice and gift the same.
Comments