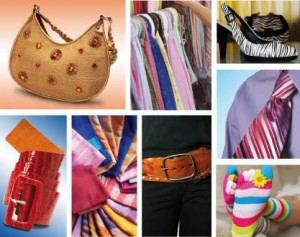 As money and reputation are dear to men, similarly beauty and elegance are dear to women. She puts her every effort in achieving it. The greatest tool she uses in accomplishing beauty is dress and make up. But apart from dress and make up, accessories are equally important to look beautiful. Accessories are tools that make a woman look even more stunning than she already is. Look for below written accessories to attain that gorgeous look.
Jewelry
Jewelry is an important primary accessory for women, no matter what she is wearing. If heading for special occasions then gold, diamond or other precious stones jewelry is appropriate to wear. They give brilliance to appearance. While beads and pearls jewelry is good for general daytime and evening occasions.
Sunglasses
Sunglasses are greatly making statements nowadays. They are sleek, stylish and make wearer look sexier. Choose a frame that matches the shape of your eyes and face, and a frame color that will match most of your clothes.
Crystal hair clips
Hair accessories greatly enhance the show. Nowadays crystal hair clips and headbands are much in rage and also give look like diamonds. They are very elegant and make appearance beguiling.
Belts, shoes and handbags
Belts, shoes and handbags are must have accessories of women. All three should be in coordination with the design and color of the dress. Also the bag and shoes should be flashy if the dress is plain. But if the dress is already beaded, then the bag and shoes should not have much work.
Scarf and Brooch
Scarf and brooch is today's high fashion accessories. They can make lively the look of any drab dress. Choose their color that blend well with the dress color or in contrast accordingly.
With the list of accessories mentioned above you can never go wrong. These are must have and also define what fashion is all about. Fashion is never complete without accessories.
Comments