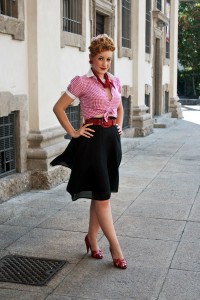 Has anyone given thought that a relation between shoes and belt exist? Yes they do have a very close relation. True style greatly depends on their chemistry. But alas they are much overlooked areas of stylish dressing.

Here we will see how belt and shoes together can impart a stylish look. The first most important thing about them is that they should compliment each other. But it does not mean that they should match so closely that it looks like you have purchased them as a set. For example wear a brown belt with brown shoes and a black belt with black shoes. Here tones of colors are also taken into consideration. Let's see how.

Tones mean various shades of single color. If wearing dark brown color shoes then match it with dark brown color belt only. In short, the darker the shoe is the darker the belt should be. A chocolate brown shoe with a light brown belt is a bad match. Find something closer in tone.

The next point to consider is your dress whether it is dressy or casual. Take other elements when determining this i.e. buckle and width. If you have nice shiny belt with buckle it says dressy. It is good to pair it with casual outfit like jeans. Similarly of you have shiny leather shoes then casual outfit is appropriate match. Next you have to consider width.  Generally dress belts are thinner than casual ones but be careful here as the size or width of the belt loops should also play a part in determining the width of your belt.  You don't want to put a narrow belt with a pair of pants that have wide belt loops.  Your belt should fit comfortably in the loops.

The last thing to think of is how to select a belt when wearing shoes in bright colors like red or green. Wearing a same color belt will become too much. If wearing red shoes, belt should be somewhat in brown color having some red tone to it like a caramel color or such. Like this go with other bright colors.

Thus always remember that complementation between belt and shoes should be perfect to be in style and also to look good. If want to be truly well dressed do give attention to them.
Comments