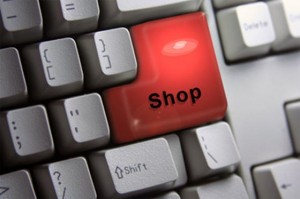 Today is an era of online shopping. Its fever is swapping all over. No doubt if in minute's time whole world will come at your front where you are sitting then certainly any one will get attracted towards it.
Online shopping is a lot of fun. It is a paradise for shoppers. Whether you want to do window shopping or want to purchase, in both ways online shopping is perfect. Best part is you can now pick and choose as to which part of the world you would like to shop in and that too without stepping out of home. Just you need to have internet at home and all products ranging from jewelry, household appliances, books, dresses, shoes, sunglasses, etc everything will be available at just a click. You could shop for just about anything online. This is what adds to the fun of your shopping experience.
Attractive part of shopping online is that so much variety is present here with respect to prices, brands and choices that it adds stars to shopping experience. Moreover this shopping does not require that you get out of home and move from one shop to another in search of your desired product. Just you have to browse, place order, make payment and have your desired product delivered to your doorstep. It all has become really simple.
Thus it is seen shopping online is really a fun; all the same, there are a few precautions that are needed to be taken to make online experience more pleasing. Like:
* Go through the credentials of the seller before finally placing an order. It is to make sure site is not fake.
* Be highly careful while providing your credit card details and other financial information online. Make a point all information is used by them and no information is taken extra.
* Always shop from a reputed online store. It ensures you are getting quality and also save you from frauds.
Online shopping is more fun than a risk. Take a little care and you can make your online shopping a wonderful experience. Have an exuberating shopping
Comments