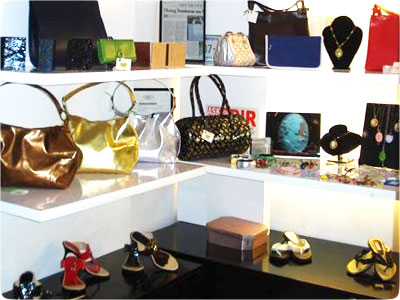 Patent leather has recently stepped in the world of leather and have opened door to many possibilities towards fashion. Patent leather outfits and patent leather accessories all are on the rise nowadays. For fashionista's patent leather is perfect to attain fashionable look.
Don it as an outfit or add it to any outfit, both ways it works best. Patent leather is very versatile and can be mould in any style and comes in various color ranges. But as easy it sounds in hearing patent leather is not so easy in real. There are few tricks that you need to understand before donning it. Refer below examples for understating it more.
Let's first take patent shoes into consideration. They come in various styles ranging from stilettos to ballerina flats etc. Whatever the style is, these shoes are bright and need to be paired with a toned down outfit. Remember in your dressing you should have only one piece to show off. If there are two or more onlooker's attention gets diverted. Patent leather shoes are very appealing and attention seizing, therefore do not include any detailing in your dressing with patent shoes. They itself are big focus. If there are too many other details and colors in dressing it will just look like a mess.
Patent leather outfits are next that are gathering lots of attention. From pants to skirts to shorts to jackets etc all are available in them. These glossy outfits are stunning to wear but should be avoided by those having figure blemishes. It is so because these patent leather dresses clearly showcase even the minimal flaw.
Similarly of you are carrying patent leather handbags, it's advisable to keep your outfit and shoes simple. Handbag itself is so eye catching that there is no need to play up other things. Patent leather handbags come in wide array of colors like black, brown, gray, white, red, blue and so on. Also they can be worn with anything.
Next if you consider patent leather accessories there are many choices in it like belts, headbands, gloves etc. The same thing told above is applied with accessories also i.e. do not wear too many accessories at one time. And yes, the rest of the things like outfit, and shoes should be less noticeable than the accessory.
Thus the basic requirement of patent leather is to play down other things you are wearing this glossy item. Certainly this trend is going to be seen in the wardrobe of fashionable women this season. The magical feel of patent leather will surely change it from trend to timeless.
Comments