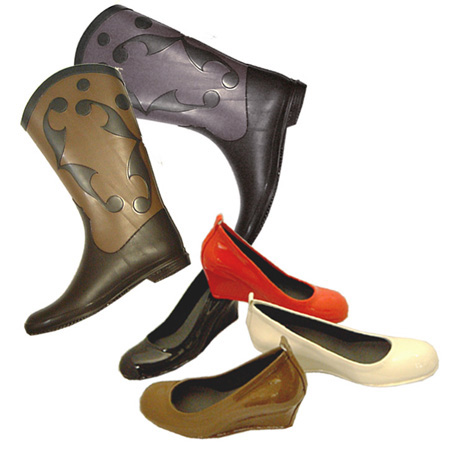 When you say 'today I have seen a very gorgeous lady', certainly you don't consider her shoes in that, it refers to either her beauty or her elaborate dress. But just imagine that same lady in the same dress without shoe or in home slippers. Immediately it will catch your attention. Such is the power of shoes.
May be shoe do not make the show of woman, but they do make appearance of outfit. Moreover you spend long hours in finding your dress, so do not let ruin it with the wrong pair of shoes. Your shoes completely transform your looks. But knowledge of what shoe to wear with what outfit is very important for stepping out in style. Find out what shoe style is for you by referring below guide.
Ballet flats
Ballet flats are one of the traditional and a classic shoe style that can never go out of fashion. Still they look trendy and given an elegant touch to an outfit. Wear them with above-the-knee skirt, Capri's or Bermuda shorts for a feminine look. Do not wear them with long skirts or skinny pants.
Stilettos
Stiletto is ultimate footwear, very sexy to look at and is apt for informal and formal wear both. They make your legs look amazing. With leather pencil skirts or skinny leather pants they look awesome. Avoid wearing stilettos with mini skirts.
Knee high boots
Knee high boots are considered must have for every shoe closet. They make a very good pair with skinny jeans, knee length skirt, and mini dress and make great a fashion statement.
Kitten heels
The kitten heel is the most classic piece of shoe, which can never take you wrong. It works both as office wear as well as eveningwear. Their little heel is very comfortable to be worn and very trendy in looking.
Flip-flops
This casual shoe piece is just meant to be worn nonchalantly and can be taken nowhere other than the beach. You can run errands in them. These casual thongs range from sporty to classy and are perfect to be comfortable and stylish.
After having knowledge of so many shoe styles make meaningful purchase that makes you feel good and comfortable about you. Find out your perfect shoe style that complete the look of your outfit and can make you walk the streets as if it were your own runway. How it makes you feel is the strongest part of finding a shoe.
Comments