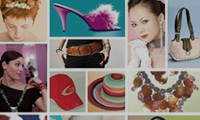 'Accessories completes the look', this line is quite often heard. It is not just a line but means a lot and is very true. Wearing accessories is an instinct that comes automatically to us while dressing. This itself shows the importance of accessories.
Accessories give great boost to appearance. But their real show comes out when they complement the outfit. It implies with dresses, accessories are also a great way in increasing the show of closet. Add-ons are of many types but there are certain very important that should be surely occupied by your wardrobe. Wardrobe looks awesome and looked upon with high esteem if contains accessories. They complete the look of wardrobe and add style to all clothings.
Though accessories are not part of the dress but held equal importance as dress. Certain handy accessories that should always be with you are mentioned below. They also dress up your wardrobe and always look your best. Never depart them from you.
1) Jewelry
Jewelry is the foremost important accessory that beautifully complements dress. It is must have for highlighting your appearance. It casts such a magical spell on appearance that can raise even the worst looks. After dress, jewelry is second most important thing that makes you stylish and attractive. It includes earrings, necklaces, bracelets, rings, tiaras and watches etc.  Another essential step to follow is that jewelry should complement the dress color. This adds elegance and style to the clothes we wear.
2) Handbag
Handbag though in hearing does not sound that much important but in actual is significant enough for dress up your wardrobe. While carrying bag give importance to the place you are heading for. Like if going to attend some formal function carry small smart and sturdy bag, and if going to an informal occasion large chunky bag will do much and so on. Regarding color, style and design you are free to take any. But yes, it should match with your dress. Hence handbag is a unique and stylish part of your wardrobe.
3) Shoes
Shoes are very important accessory and lend great look if worn appropriately. They make a great fashion statement, thus essential for every wardrobe. They range in all styles and colors. They add style and individuality to your overall outfit and give personality a complete new dimension.
4) Belts
A belt is a very important accessory, as it largely increase show of the dress. Therefore it is must to have belts in your wardrobe. New trends in belt styles, colors and patterns have increased more charm for them.
These substantive accessories are important part of wardrobes. Most importantly they create a great foundation for your wardrobe and are a great way of expressing your own individual style.
Comments